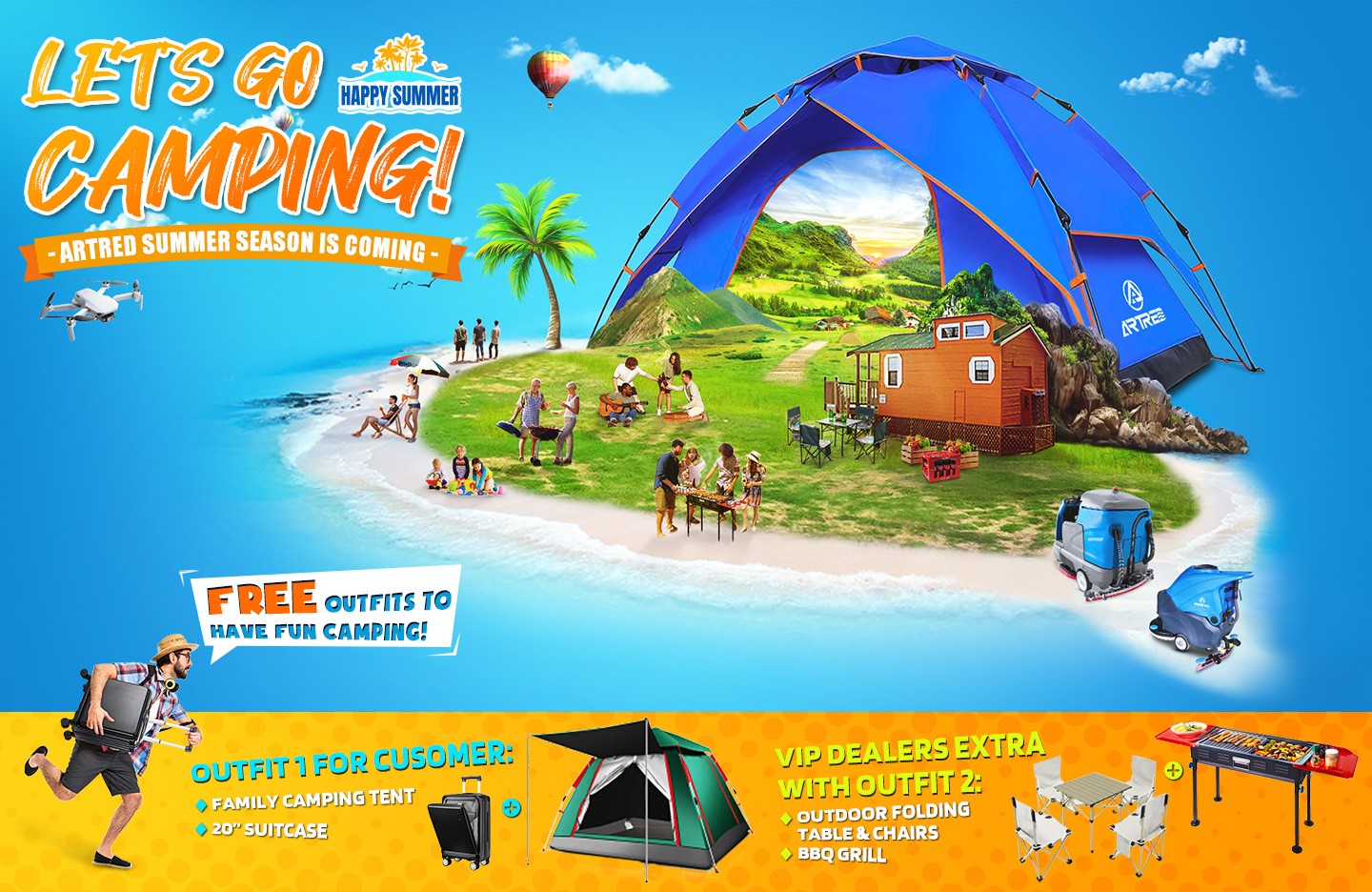 Dear Sirs,
Summer season is coming.
Let's go camping and enjoy nature! 
With the oppotunities, we are happy to provide outfits for VIP customers! Please join together with this outdoor activities!
● Outfit 1 for all customers
●
Family camping tent & 20' Suitcase
● Extra Outfit 2 for VIP dealers
●
Outdoor folding table and chairs & BBQ Grill
The gifts are being collected in July&August promotion. Don't miss the chance! Any requirements or needs, please just contact us~ New dealers&partners are welcomed to join together!
Contact us To Get Your Gifts!